Inflatable Indoor Park
Why inflatable theme parks?
Why buy an inflatable theme park from Y&G? With More than 12 years' experience in the inflatables industry and a team of experts in the design ,build, installation and maintenance of inflatables, you can sure that what you imagine will be what you get( Within the realms of reality, of course!) Everything we design and manufacture is built to the highest standard and where applicable is EN14960:2013 Compliant.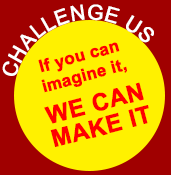 BUILD YOUR OWN PARK
Features
This park combines a handful of our standard elements, but we have so much more besides, Including Wrecking balls, Bungee run, hungry hippo, Ninja Ramp, Big ball jump...you name it!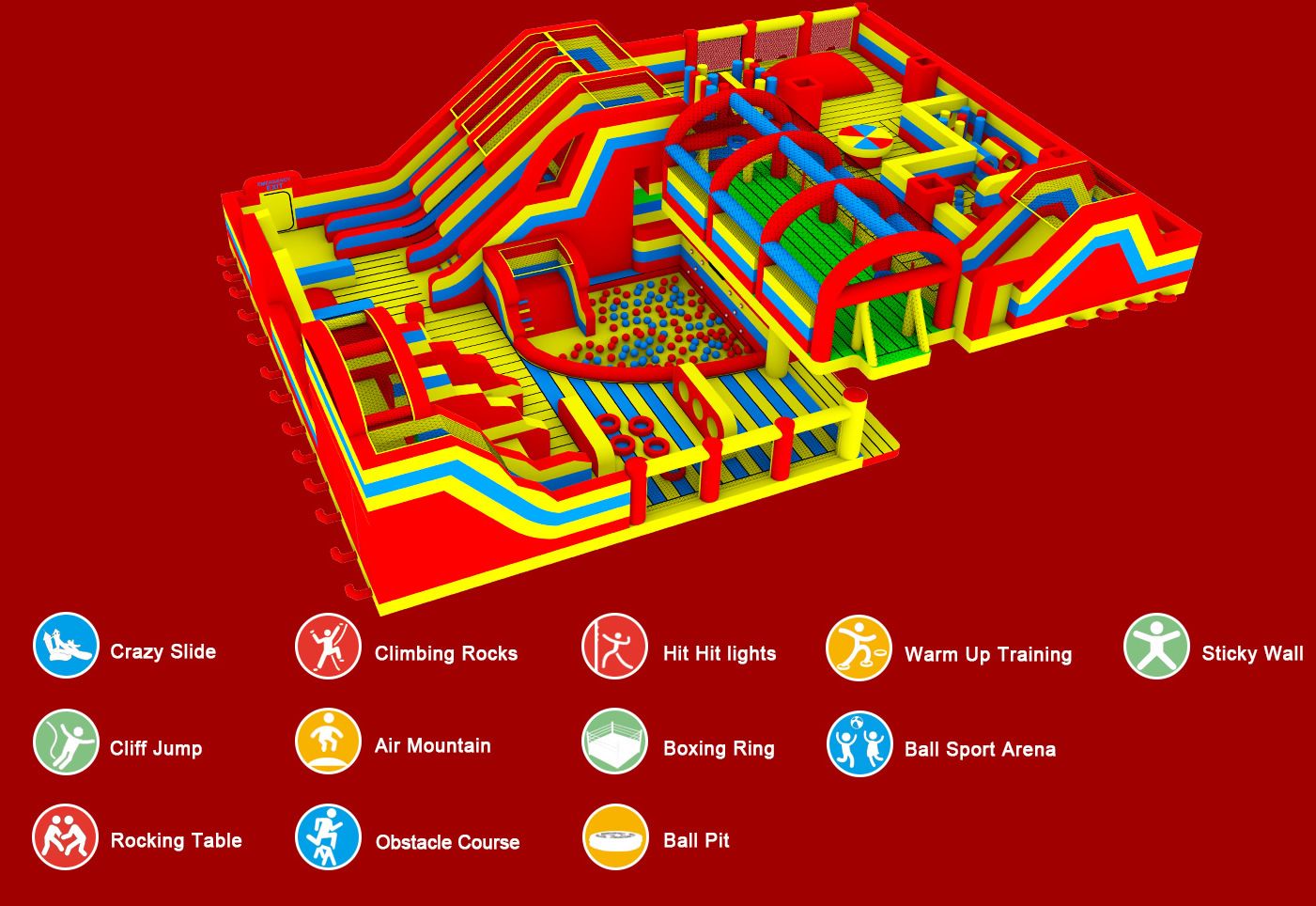 Have an indoor space and an idea?
We are Y&G-an inflatable theme park manufacturer who design, build full-scale inflatable theme parks that are bespoke, robust and of the highest quality.
| | | |
| --- | --- | --- |
| ● We are experts in the inflatables industry, making our clients' ideas come to life with custom-made creations that fit perfectly in their indoor space. | | ● Wherever you are in the world, we can give you the full inflatable theme park experience. |
| ● Whether you are an activities centre operator, an entrepreneur looking for your next experience- driven project, or simply someone who wants to bring a bounce to their life - if you can imagine, we can make it. | | ● Looking for the next step in inflatable fun? You've come to the right place. Call our team today on: +86(20) 3921 8227. |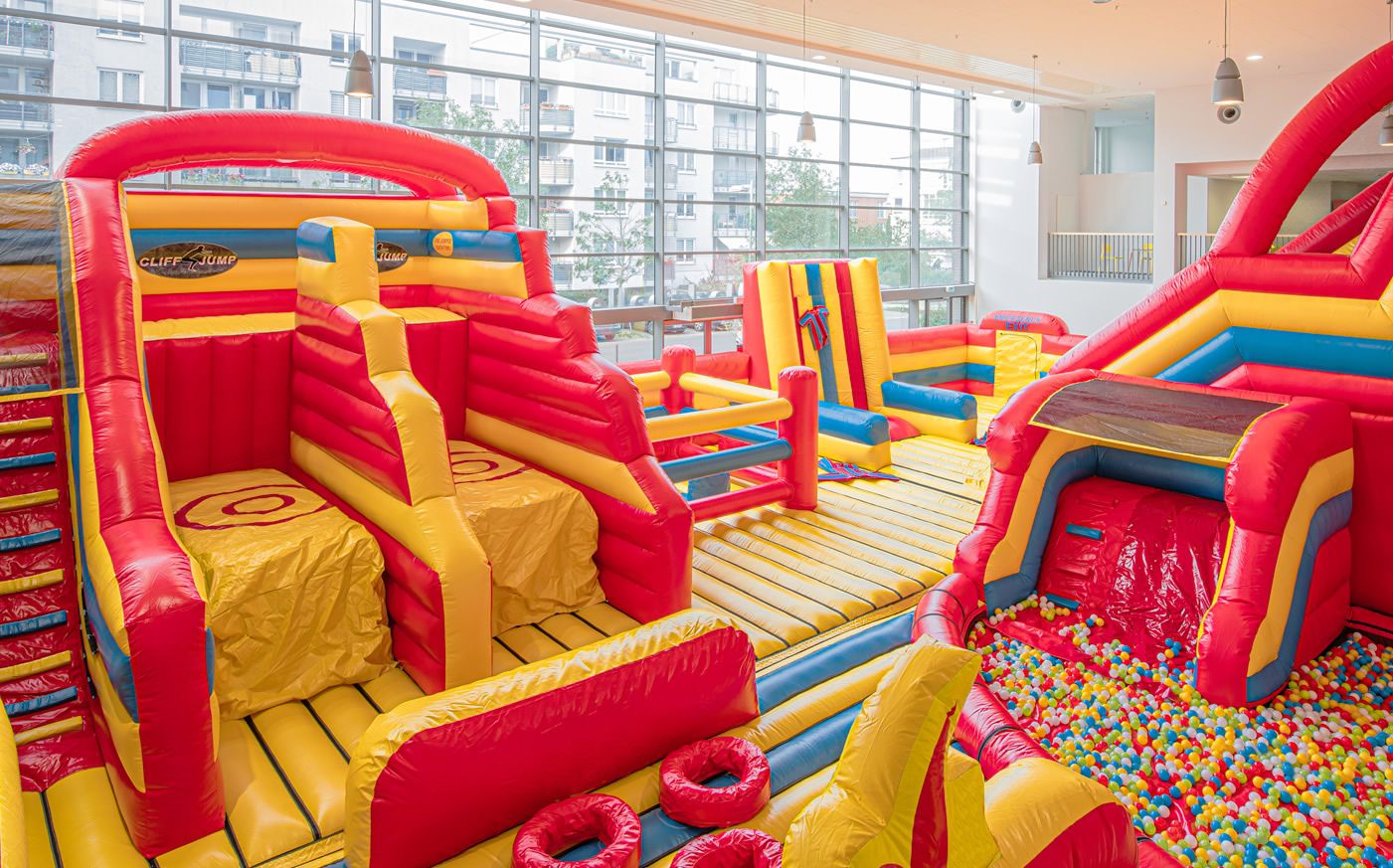 Crazy Slide

This slide is an exciting drop, only the brave will be able to attempt to climb up the steep steps to the top of this high slide.

Climbing Rocks

Inflatable climbing rocks. Soaring high into the eaves of the building it will take nerves of steel to climb all the way to the top. Are you brave enough to take on the challenge?

Hit Hit lights

Are you ready to take a competition with your friend? Enjoy to hit the lights as much as you can and put your best record in our park.

Warm Up Training

Weave in and out of obstacles and tires, up and over to make your way around the park. The simple obstacles are fun and good to warm you up.

Sticky Wall

The object of the game is to run, jump and stick yourself on the wall as high as possible. Game comes with sticky suits. If you want get crazy try sticking upside down!

Cliff Jump

This has 2 lanes with safety landing mat, suitable for all ages, free fall that after climb up to the top.

Air Mountain

It will be super fun to use it as a big bouncy bed or wobbly dance platform. Once you've climbed to the top, into the eaves of the arena, choose how you'll get down.

Boxing Ring

Fun for 2 people, a boxing ring with giant inflatable gloves. Who are you going to take on in the ring?

Rocking Table

Try and balance on here, you will need to hold on because the air table will shake, it is so much fun holding on, but even the strongest will not be table to hold on for long.

Obstacle Course

A series of air filled biff bash tubes, that you can have fun chasing through and hiding from friends while in the tubes forest.

Ball Sport Arena

An Inflatable Sports Arena where you can practice your basketball shots or even play a game of football. Great fun for all abilities.

Ball Pit

It doesn't matter how old you are everyone has lots of fun in a ball pit. We have thousands of plastic balls for you to play in our ball pit
QUALITY DESIGN

Industry-leading digital artwork, printed by the best digital printers on the market and cut using state-of-the-art cutting machines.

SAFETY AS STANDARD:

Built using heavyweight and durable material manufactured using the latest industry standards.

BOUNCED BEFORE:

All our parks are fully inflated and rigorously tested before installation.

INDUSTRY COMPLIANT:

We have a team of industry recognised inspectors who can test, repair and approve your park.

FRIENDLY, PROFESSIONAL TEAM:

Our expert team are on-hand to keep you bouncing and to answer any questions you may have.

MADE FOR YOU:

All of the parks we build are bespoke – let us turn your ideas into reality.

WORLDWIDE DELIVERY:

We can deliver an。d install your park wherever you are. Let us come to you!

MAINTENANCE AND BACKUP SERVICE:

Keeping you bouncing: our repair and maintenance team will keep your park in top condition.