Advantages of inflatable Air Dancers
Inflatable Air Dancers modeling vivid, colorful, dynamic gas model for the perfect combination, with dancing to the music, the scene is brilliant and spectacular, energize the formation of a strong visual impact for your advertising. It is the latest medium for advertising, easy to use rapid prototyping, indoor and outdoor, day and night can be used, safe and convenient by the 1996 Atlanta Olympics, 2000 European Cup and other international activities within a few seconds. sky-dancer by the U.S. "Time" magazine as one of 1998, 50 of the best advertising products, "entertainment center" magazine's 98 readers one of the most popular products.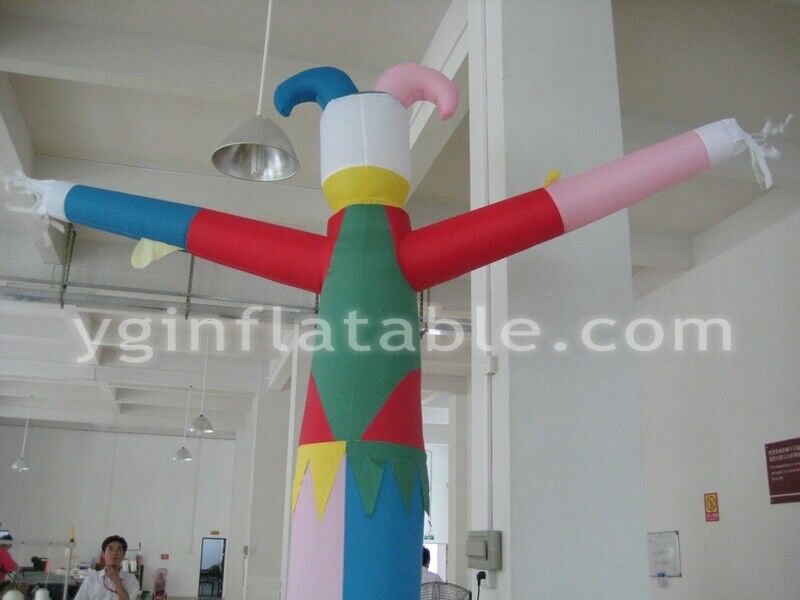 Pango inflatable Co., Ltd. (Pango inflatable) is a professional design of inflatable, inflatable manufacture, processing, and overall sales as one of professional enterprise. The main products are: inflatable arch, inflatable tents, launch balloons, inflatable column, wedding Inflatable Cartoon Inflatable Advertising Inflatable, inflatable Inflatable white matter Inflatable floor balloon.