How to find the best inflatable pools
There are different kinds of
inflatable pools
for sale in the market now, so you should need to consider some important facts when you want to buy one for your family. However, the decision is not simple at all because of that. Some inflatable pools are composed with slides, bouncers as well as other toys, while the others are the pools for themselves without any supplements. Also, their size varies from small to large pools for a large number of adults/kids. Not to mention design, because they are made in a wide range of different shapes. As far as their quality, you need to choose those pools, which are made of the best quality fabrics, such as PVC and tarpaulin for instance. If you have made a good consideration, you will get a best inflatable pool business.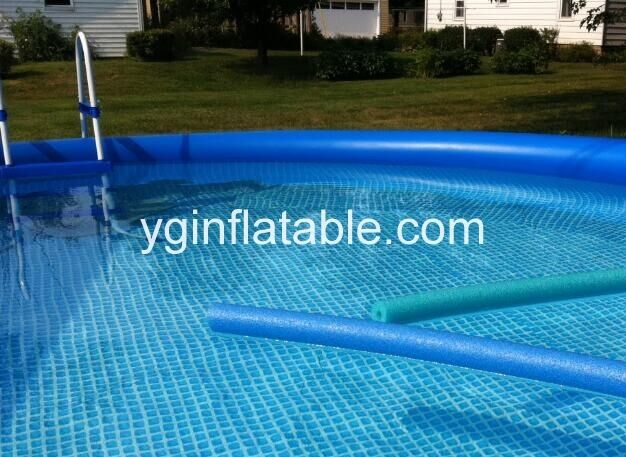 Indeed, there are many different models so that you can choose the most you want. But now, it will be considered two different types of inflatable swimming pools - inflatable pools with slides and the independent inflatable family pools. Thus, the choice is reduced to two main models, but you should know that there are hundreds of different types of inflatable pools within each of these two categories.
The first thing to talk about is independent inflatable family pools. These swimming pools are perfect to enjoy your spare time at home with other family members. If you do not have enough budget or space in your yard to build a real swimming pool, then this inflatable pool will be a good alternate of that.
In this pool, you will be able to play various games with your children and have a fun, you can also teach your kids how to swim or just sit and relax in the water. Of course, you should fill it with water according to the height of your children. These pools are usually made in a smaller size, so you can inflate it easily with an ordinary hand pump. Also, the filling and draining water is pretty easy, because there are exhaust valves for water draining. As you can see, these swimming pools are intended for both adults and kids.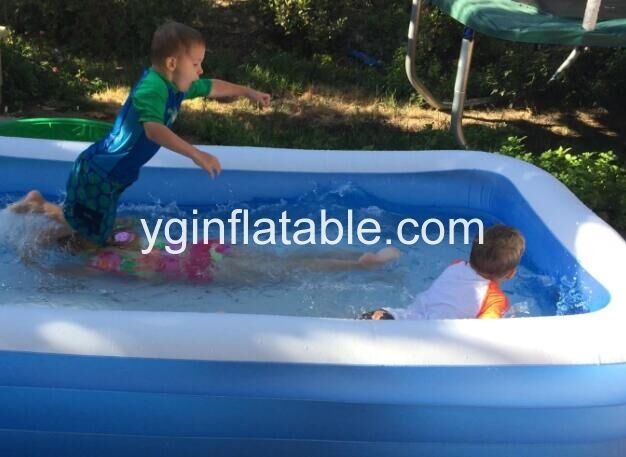 In addition to inflatable family pools, there also are inflatable pools with slides, which are mainly intended for the little kids. These items usually have one or two slides in their compositions, which lead to the pool. They are mainly greater than independent inflatable family pools, so you will need more space in your backyard to accommodate it. In some way, they are like a mini water park for home use. Why spend money on amusement parks and expensive beach destinations, when you can have your own backyard water park. What's more, these inflatable slide-pools will give your kids unlimited water fun during hot days. As for the quality, the best models are made from PVC and tarpaulin - nontoxic and eco-friendly materials.
At the end, whatever
inflatable pools
you choose, just to mention that custom designs (in terms of size, colors and shape) are also available, so you can have a pool through in accordance with your needs. And start to make a great day in your pool.