5 Tips for stand up paddle board beginner
As a stand up paddle borad beginner.First, sure your paddle is the way to go
We all did it because it seems right at the time. You want the paddle to draw water while you try to balance and paddle without falling into it. However, as we all find out at some point, the paddle goes the other way, as it works more effectively standing up and also smoother paddles and less strain on shoulders and elbows. Since the shaft is the leading edge, pull the blade through the water in a slightly trailing position, which will help maintain blade stability. While performing the SUP stroke, the blade is vertical and provides the best angle for most of the force in the middle of the
stroke.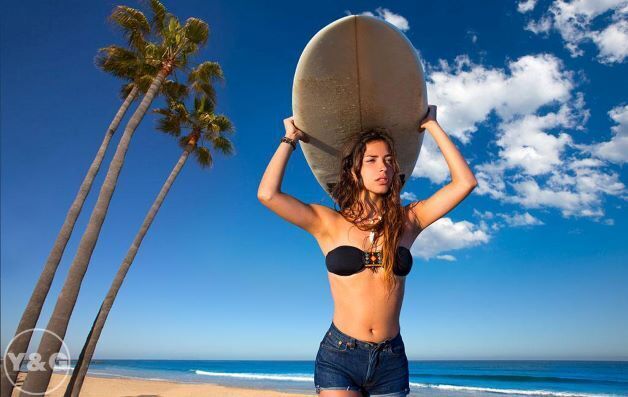 Second, put yourself on the right track
It is not immediately clear to non-surfers or normal water-walkers which end is the front / nose of the board. Many beginner boards are large round nose and tail boards with excellent stability, often a large EVA deck surface, so you can move (and fall) comfortably. So, before you jump on the board, check where the fins are and make sure they are in the back when paddling! Fins at the back help keep the board straight while you paddle, this one calls tracking, and helps with grip as you surf waves. Fins forward make a very nervous paddle board that will just not go, no matter how hard you try!

Third, consider the horizon
When we start paddling, the natural temptation is to look at the board, watch the water splashing on the sides and pray that we will not fall into it! However, to achieve the best stability, you want to keep your head upright, your back straight, and keep your body weight over your toes. It sounds silly, but with your head down, as you see your toes, you will probably reverberate on your healing and then hello water! Watch this video of Sam Ross as you stand on your SUP.

Fourth. Fall off your board the right way
Even the pros will drop, so this will always be part of your stand up paddle boarding. What matters is how you fall. Just as you can practice tricks and surfing, practice downfalls, or at least know how to fall and fall safely, you can make sure that your session is not interrupted by injuries. Paddle boards are big and can hurt if they hit you, if you fall, you want to fall off your board. Do not worry, you are attached to it with your leash and it will not go away, but if you move well off the board, you will elegantly fall into the water without falling onto the board or fins. This is especially important in any place with power or waves as the board moves independently of your input.
Fifth, look at the wind and see the weather
It is important to know the conditions when paddling. In addition, you should know the forecast to detect possible changes. When you stand on your SUP, you are like a sail in the wind. If you are ever caught in an unfavorable wind change, lie down with your paddle and paddle the board like a normal surfboard. This is called paddling .