Turn the SUP board fast by 180 °
Maple leaf
Inflatable paddle board
:Turn the SUP board fast by 180 °
Especially at SUP races you can get out at the turning point to those with the right technology a lot. Turning is one of the most important things you should master in Stand Up Paddling. With The Maple leaf Inflatable Sup it is also very easy for beginners to make a 180 ° turn.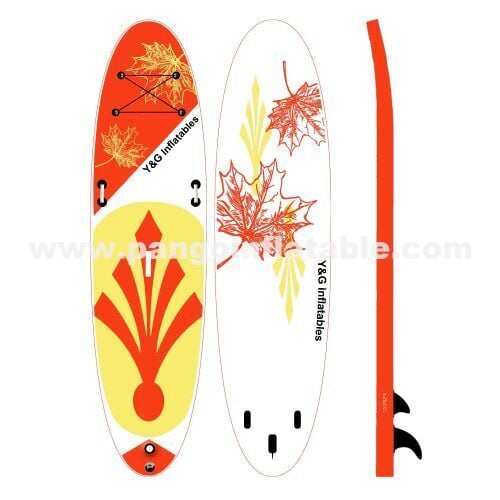 With the Maple leaf Inflatable Sup you turn your body backwards and you dip your paddle in the back left or right (depending on the desired direction) into the water and pull it, as in the bow thrust, through to the nose. But unlike the bow stroke you do not repeat the stroke, but increase your radius by putting the paddle over the nose back into the water and continue to pull in the bow.
So you can almost completely turn your SUP board with just a long bow and paddle train. You can of course also add more small bow strokes, if the desired turning point is not completely reached. Due to the long way and bow of the paddle, the turning radius of your board is very big at Maple leaf Inflatable paddle board . The Maple leaf Inflatable Sup is often used when you want to perform with a secure stance, a fast and effective turn.