Inflatable Obstacle Course for Sale
Inflatable Obstacle Course
for Sale
Do you know what is great for kids parties and corporate team building ? Have you ever wondered who was the strongest and fastest between all your friends and co-workers? If so, then you can figure it out once and for all by a wide variety of challenging and fun inflatable obstacle games that are perfect for children and adults. Adults and children can determine the size of an inflatable obstacle course, depending on their age. Of course, as long as you have enough money, you can also customize a big inflatable obstacle course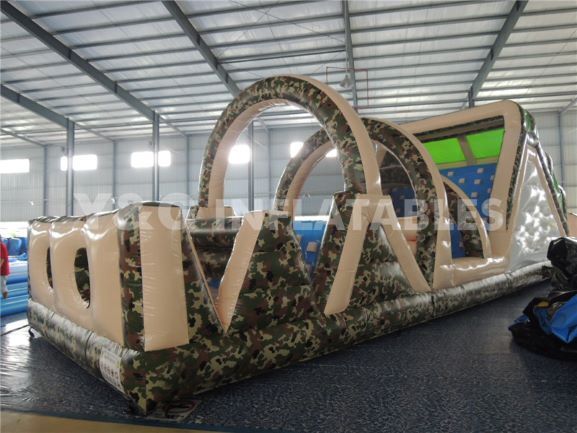 Inflatable obstacle course, sometimes, is also called the inflatable assault course or the bounce house clearance. And the inflatable obstacle course refers to one of the inflated products with a series of challenging physical obstacles an individual or team must navigate usually while being timed. Obstacle Courses are a ton of fun and great to satisfy your child's competitive nature. The obstacle course inflatables are built tough with emphasis on reinforcement seams for extra durability and all your customers can be guaranteed to enjoy endless hours of twist, turns, climbs and slides. There are also obstacle courses for adults. Some for training to team work, some for adventure to excitement, some for fairs and carnivals. As this kind of inflatable sport games is easy to set up and safe for people of all ages our inflatable games and obstacle courses offer hours of fun and can be used indoors at trade shows and outdoors at picnics, parties and corporate events. When you take part in the obstacle course challenge, these awesome inflatable challenge courses offer players a chance to test their skills against multiple obstacles to see which might work best for all the attendees.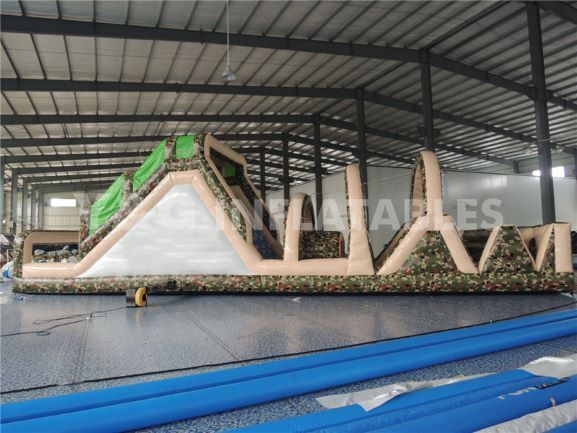 PanGo's inflatable factory professionally manufactures all types of inflatable attractions and provides different kinds of inflatables worldwide, including inflatable slides, inflatable castles,, inflatable bounce combos, inflatable funland, inflatable sports,inflatable bounce house, inflatable pools, and so on. In PanGo, we have a tremendous selection of inflatable obstacle courses which are special for kids' party or outdoor festival. With many years of manufacturing, we have never stopped to constantly design and innovate more new model commercial or backyard bounce house obstacle courses. The Camouflage Color Inflatable Obstacle is the latest in a line of inflatable play structures and is sure to benefit any Party Rental or event business. This oversized inflatable play structure has a bright and colorful theme, perfect for high-traffic days. Camouflage Color Inflatable Obstacle course is set up for friendly competition play, with dual entrances and exits.No matter what you want to do to look for inflatable obstacle courses, running an inflatable rental business, or buying for parties or festivals, you can't miss Pango's Camouflage Color
Inflatable Obstacle course
.