[5/22/2018]
Inflatable Bouncer Safety Guide for Parents
More and more
inflatable bouncers
are made, and meanwhile, more and more parents begin to concern about the safety of inflatable bouncer, because they don't want their children get hurt in a bounce house. So in order to make children play safety and funny in the inflatable bouncer, here are some safety guidelines you should know: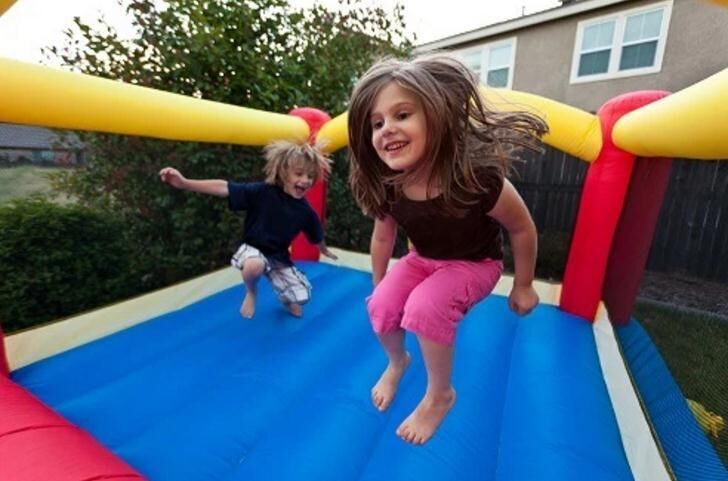 1,
Follow all the recommended guidelines for safe installation including anchoring. The bounce house should be situated away from any fences, greenhouses, branches, etc., which would be dangerous should a child fall onto them.
2, Those children 6 years of age and older should be considered limiting use.
3,
before kids are getting on the set, they should take off footwear, eyeglasses, and jewelry
4,
Take any sharp objects (pens, keys) out of their pockets/hands before playing (they could easily cause puncture injuries).
5,
Do not let children of significantly different sizes onto the bounce house at the same time. Smaller kids are at risk of injury from colliding with or falling under an older child.
6,
Do not allow adults and/or children who are larger than the height/weight that the bounce house is designed for.
7,
Food, drink, bottles, glasses etc. should not be taken onto the bounce house.
8,
Supervision should be maintained all the time. If supervision cannot be maintained, the bounce house should be deflated and moved away. Supervision means watching constantly and not just being in the area!
9,
Children should be informed that they must not push other children off the inflatable. If it is a flatbed, this is especially important so as to avoid broken arms and legs. If the bounce house is of the walled type, then children should not be allowed to bounce against the walls and crash into one another –this can result in collision injuries.
10,
Follow the advice given on the maximum number of children permitted at any one time and let them on and off in a controlled manner.
11,
Children should not be allowed to climb onto the outside walls. Flips and rough play should also not be allowed.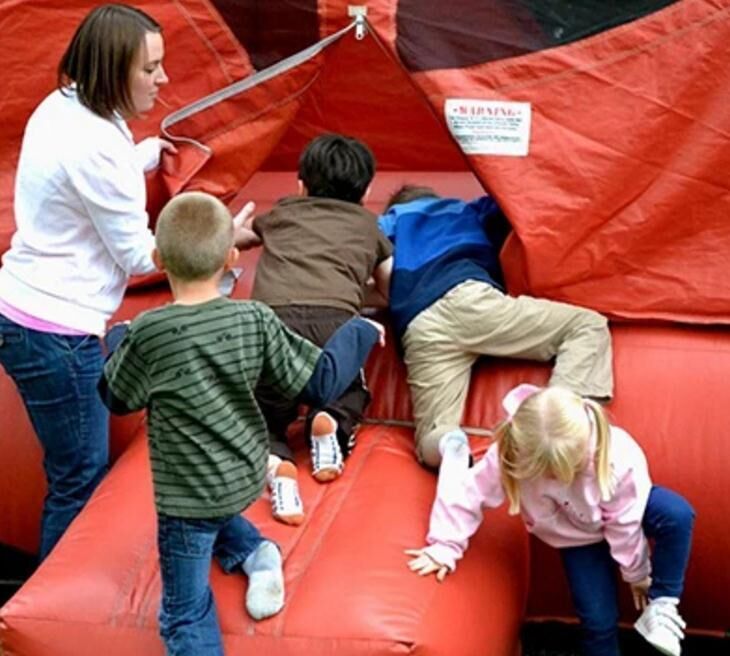 When the weather is nice outside, the inflatable bouncers sound like a fun addition to many water parks, amusement parks, restaurants, outdoor parties, or even a permanent fixture in the backyard for kids. However, be aware of the risks these play sets can pose and make sure adequate measures are taken to minimize accidents because within seconds or minutes these inflatable sets can go from fun rides to terrifying nightmares.