Have an indoor space and an idea?
We are Y&G - an inflatable theme park company who design, build and install full-scale inflatable theme parks that are bespoke, robust and of the highest quality.
>>> We are experts in the inflatables industry, making our clients' ideas come to life with custom-made creations that fit perfectly in their indoor space.
>>> From our China headquarters to our European service centers, we can provide you with a complete inflatable theme park experience no matter where you are in the world.
>>> Whether vou are an activities centre operator. ar entrepreneur looking for your next experience- driver project, or simply someone who wants to bring a bounce to their life - if vou can imagine, we can make it.
>>> Looking for the next step in inflatable fun? You've come to the right place. Call our team today on: +86 (20) 3921 8227 or send us a message Read More.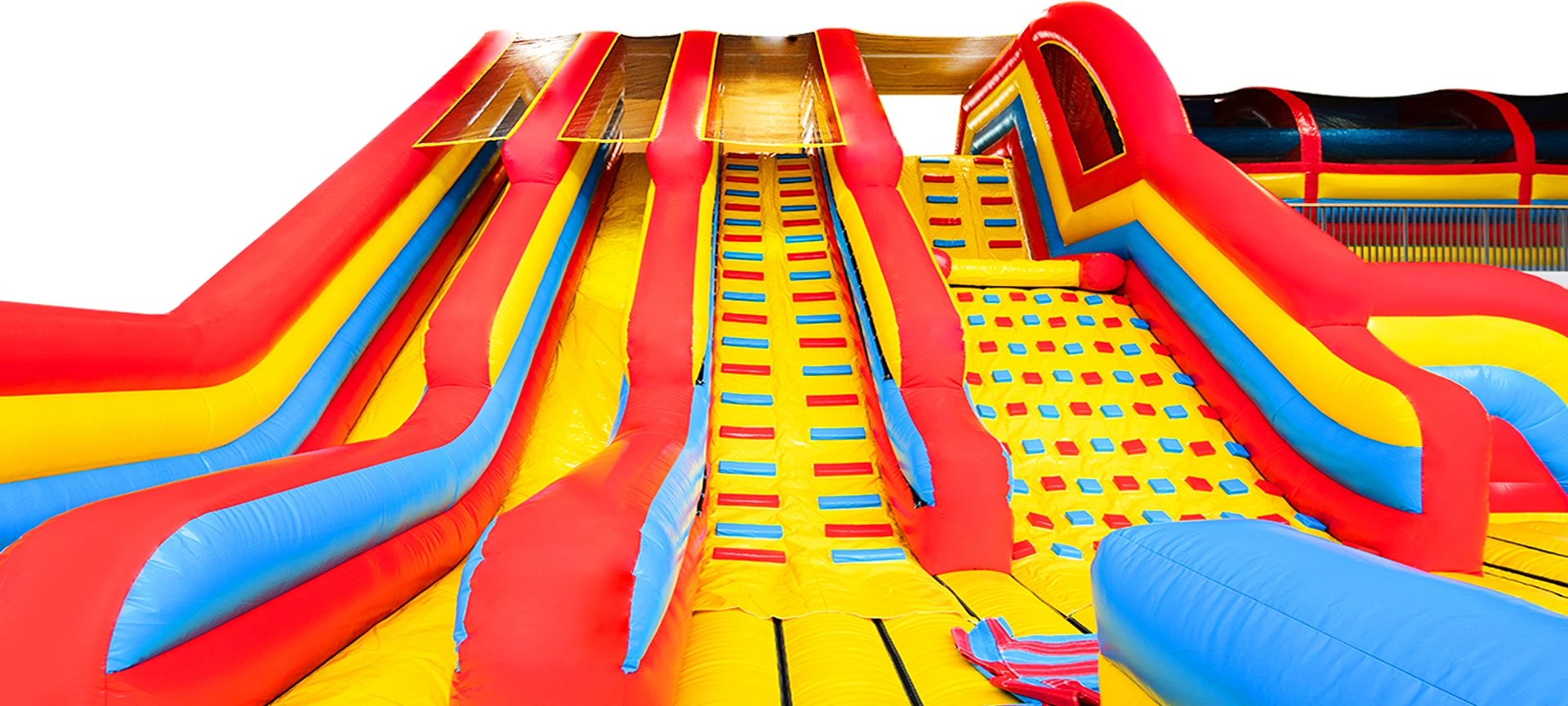 Why inflatable theme parks?
Why buy an inflatable theme park from Y&G? With 12 years' experience in the inflatables industry and a team of experts in the design, build, installation and maintenance of inflatables, you can be sure that what you imagine will be what you get ( within the realms of reality, of course! ). Everything we design and manufacture is built to the highest standard and where applicable is EN14960 compliant
QUALITY LITY

Industry-leading digital artwork, printed by the best digital printers on the market and cut using state-of-the-art cutting machines.

SAFETY AS STANDARD

Built using heavyweight and durable material manufactured using the latest industry standards

BOUNCED BEFORE

All our parks are fully inflated and rigorously tested before installation

INDUSTRY COMPLIANT

We have a team of industry recognised inspectors who can test, repair and approve your park.

FRIENDLY, PROFESSIONAL TEAM

Our expert team are on-hand to keep you bouncing and to answer any questions you may have.

MADE FOR YOU

All of the parks we build are bespoke - let us turn your ideas into reality.

WORLDWIDE DELIVERY

We can deliver and install your park wherever you are. Let us come to you!

MAINTENANCE AND BACKUP SERVICE

Keeping you bouncing: our repair and maintenance team will keep your park in top condition.