house, whether buy and own one from the store, or rent one from party rental company. You are curious and desired to know how to set up a bounce house properly. And it is very easy for you to inflate a bounce house and make it function. There are some guidelines you should know.
Where to Set Up --- Choosing a spot to install your bounce house is important because of safety concerns. Inflatable bouncers need to be anchored with stakes in order to keep them stay put, so places like lawns and soil grounds are the top choices. Everybody wants a comfortable bounce house, so you should keep it clean and in good condition. So before you start doing something, get rid of stones and sharp stuffs on the land. Then cover the ground with a tarp large enough to contain all the bounce house, this tarp makes sure dirt and bouncy house are separated.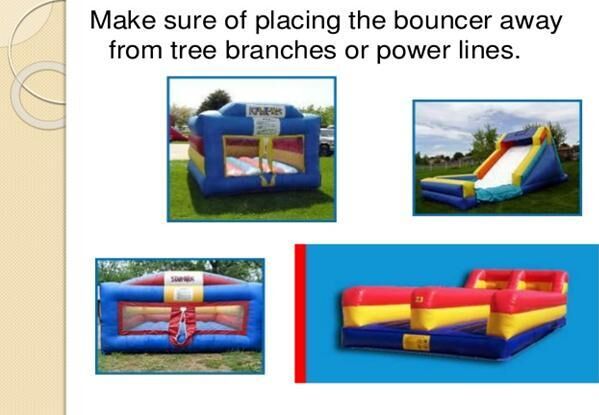 Unfold --- It is well known that inflatable bouncers can be folded and put away, so next time when they are being brought out, you have to unfold them.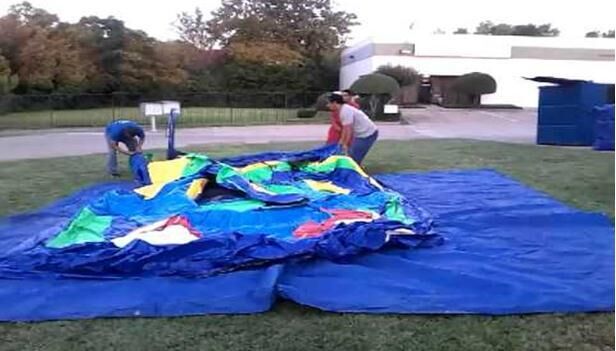 Power & Blower --- You should use the blowers pump up a bounce house with air being blown into the interior of the structure. A blower needs electricity to run, connect the blower to power supply with cords, if your set up the inflatable bouncer in a park or anywhere lacks of powers, remember, do not forget your generator.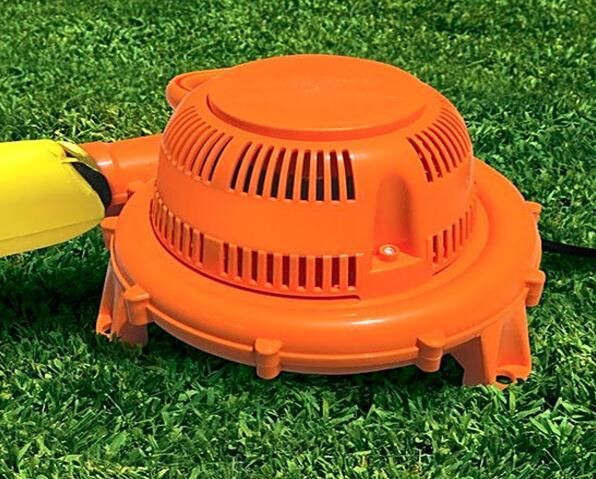 Inlets and Outlets --- Connect the blowers to inlets and buckle the connection a bit tight can make sure that the air pumped out by blower do not leak. And then close all the outlets, but there are still air come out from outlets. The fans are also important, it can blow up a bounce house consistently, there are airs in and airs out.
Inflate the Bounce House --- Now in this moment, you should fire up the blower and blow up the bouncy toy. It will cost you 2 minutes or so to inflate a bounce house. You can help untangle the parts piled together and accelerate the inflation speed。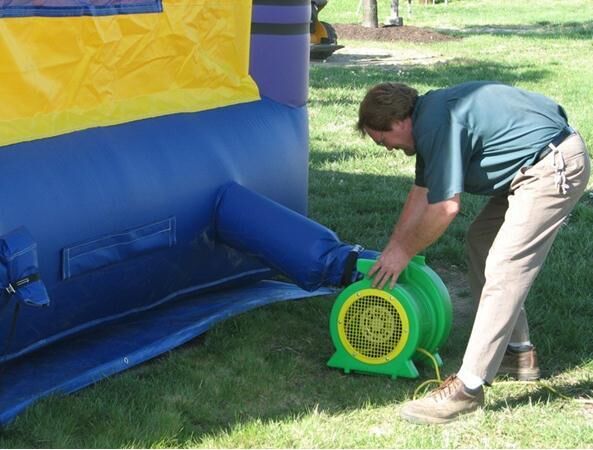 Recheck the Procedure --- Recheck what you have done is important for you. Because kids may get injured or die in the bounce house if there is something you don't focus on. Because safety is always first. That is it, you and your family can have fun in the bouncy house. The whole process of setting up a bounce house just takes you less than 20 minutes. If you rent one for your kids' parties, the operator from the rental company will do all the things.
Remember, when you set up an
inflatable bouncer
, safety is first. I believe that you and you family will know how to set up an inflatable bouncer after reading this article, and have a good day in the bounce house.