How to properly secure inflatable bounce houses
Inflatable bounce houses
are one of the most popular inflatable products you will find at a child's birthday party or other event targeted at smaller children. Because they can provides children hours to have fun and take exercise. It is sure that something you must keep in mind is to make your kid happy in the bounce house, but on the other hand, there are also something important you should keep in mind.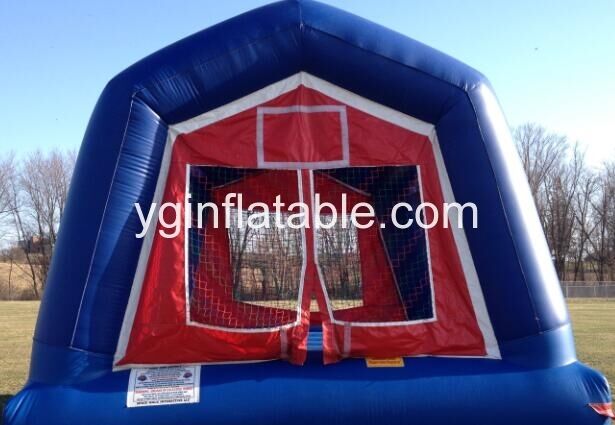 First of all, the safety is very important. From having an adult supervising the activity, to setting ground rules for kids entering the bounce house like removing shoes and no horseplay. All of these measures can reduce the chance of injuries. Because there is nobody willing to see their kid getting hurt in a bounce house. To make sure children can play happy without any injuries, you must remember one thing- safety is very important.
Another important feature to also focus on is the set-up of the bounce house. Properly securing it is key to keeping the bounce house in place and protecting children as they bounce around. So here are some tips on securing bounce houses in place.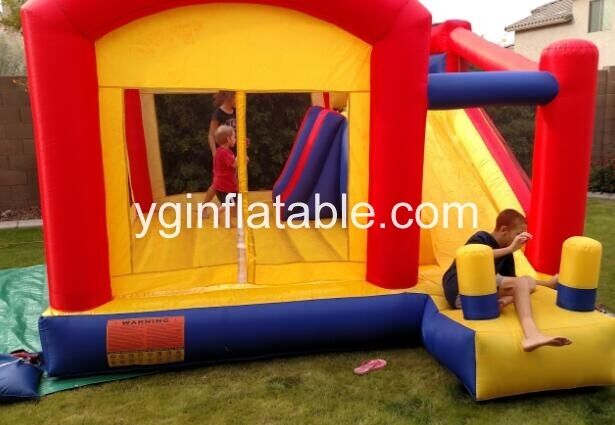 You should check stakes and weights first. Whether you're setting up the bounce house yourself or allowing your child to enter one, you should ensure that it is properly held in place with stakes and weights. The inflatable should be tied and staked with deep stakes in each corner and you should walk around to ensure there is slack in the rope and that are weights heavy enough to hold it in place in case of strong winds or another occurrence.
And you should be cautious of weather if outdoors. While some smaller bounce houses can be used indoors, there are very large ones typically used for outdoor events. It's important to monitor local weather conditions for the day. If there is extreme wind present it is not advised that a bounce house be used. Depending if the inflatable is for personal use or being rented out by a professional company, you should pay extra attention to manufacturer recommendations on the operation. You should have kids safely exit smaller bounce houses once winds start to kick up dust and branches and if you're unsure about the operation.
And last, you should make sure that your rental company is very trusted. Whether you already own a party rental company and are looking to expand your inventory, or just want an inflatable jumper or bounce house for your own personal use, it's important to purchase from a trusted company.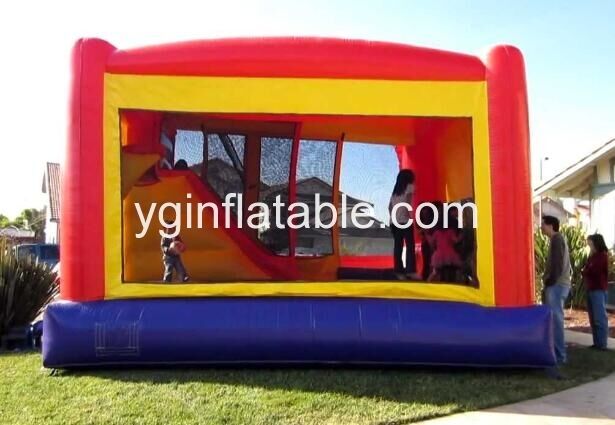 It is well-known that
inflatable bounce house
is much popular with children, and parents are willing to purchase it for their kid's birthday party. But if you just focus on how much fun an inflatable bounce house bring to children and ignore the hidden danger from the bounce house, it will cause some serious consequences. So It is necessary for you to know the tips for properly securing bounce houses.