Inflatable bounce houses can bring fun for kid's party
If you are planning to rent or buy something for an event involving children, the
inflatable bounce house
is the best choice for you. Yes, it is true that an inflatable bounce house can bring much fun for children at their parties, but there are many good reasons to feature for your child's party. And here are some of them shown to you.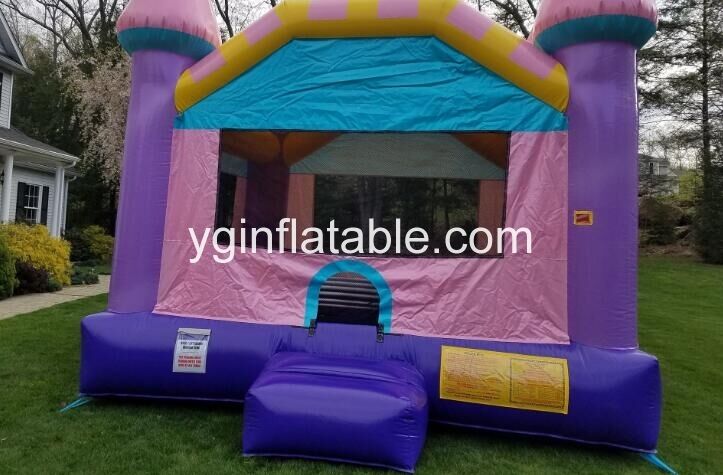 1. The inflatable bounce houses provide hours of safe fun for children. Children love physical activity, and by having it, children can play boisterously and just let themselves go while joyfully expending their childhood energy. Furthermore, parents don't have to worry about children hurting themselves as they play since it is soft, inflated interiors provide a safe playing environment.
2. A inflatable bounce house can effectively highlight the theme of a children's party. It often takes a lot of thought and effort to make the planned theme for a children's party shine through. However, by a renting an inflatable bounce house with a design that fits the party theme, guests will instantly recognize the party's motif, and their moods will immediately match the feelings that the party theme aimed to channel.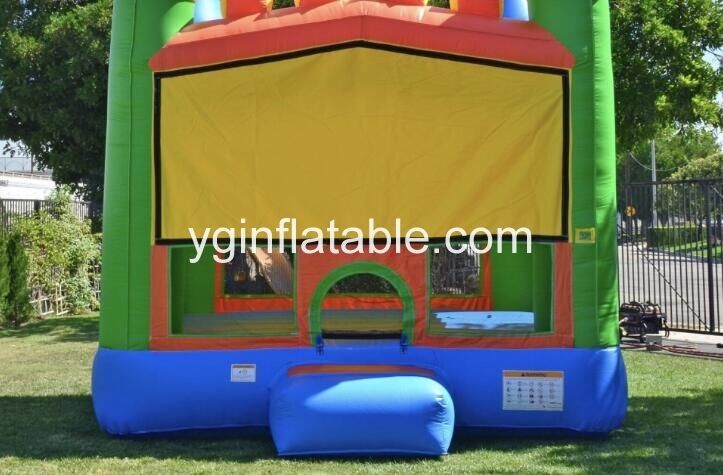 3. Inflatable bounce houses are a fun and natural way of allowing children at a party to interact. A child's natural language is play, and when children are given a natural setting through which they can play together, new friendships often automatically follow. It is one such setting where new friendships can be formed since bouncing around is so much fun for children that they'll want to share the joy with others by engaging in informal and spontaneous "who can go higher" and "can you do this" contests with other children.
4.Inflatable bounce houses leave positive and valuable memories in the minds of guests. Children don't usually remember parties for the food they ate or the decorations they saw. They remember parties for the fun they had. And they're likely to have fond memories of a party where they had a lot of fun. Of course, there's also a good chance that the parents of these kids will be pleased to have brought their children to such a fun event.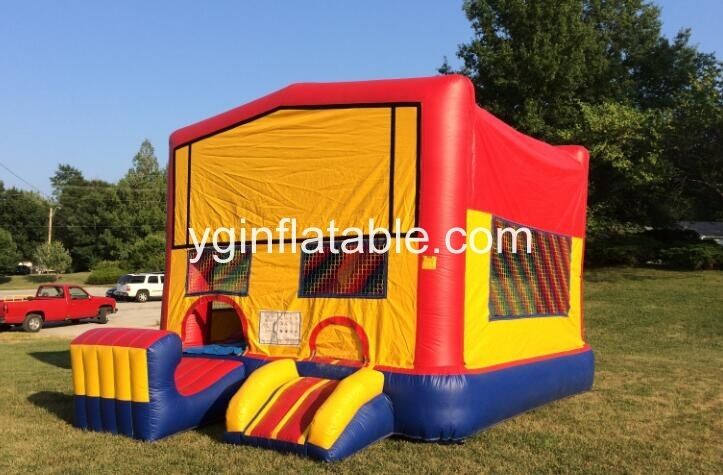 Indeed, renting or buying an
inflatable bounce house
for a children's party can bring so much fun, and children love to play in an inflatable bounce house. If the venue for your event has enough space, and you're already convinced that providing a bounce house at your event will make it more enjoyable and unique. An inflatable bounce house can provide children a good shade and a perfect playing ground. If you want to buy a bounce house recently, it is strongly recommended to look online for the manufacturers who sell these at wholesale rates. If in this way, you maybe get a high quality inflatable bounce house with a cheap price.