Important inflatable water slides purchase information
Inflatable water slides
are a fun way to give your kid a treat for the summer. Preparing for a kid's birthday party is not an easy task. You need to make a lot of preparations, from the party theme and decorations to the food and activities for the kids. Some people try to be spontaneous and just let things happen naturally. But this can lead to a variety of problems which may ruin your kid's special day. You can also make your kid's party a remarkable one by buying a inflatable water slide and other party rentals. Surely, these inflatables will be loved by the kids, especially durning the summer. The following are some tips to keep in mind when choosing inflatable water slide.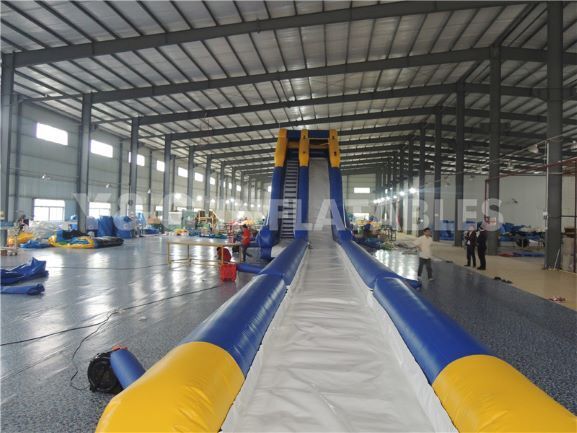 First of all, consider the space for your event.
Your first order of business is to plan the setup of all the things you will use in the party. Ask yourself questions like, "Do I have enough space for a huge inflatable water slide?" and "Is there any space left for bounce houses, dunk tanks, Slip-N Slide, ice cream carts and other else?" Thorough preparation beforehand is vital in ensuring that everything will flow smoothly during the party.
More importantly,Choose a company that prioritizes safety.
Inflatable Water slide For the most part, the safety of the kids lies in your hands during the party. But it's a good sign when inflatable water slides company emphasize safety. They may offer tips on how to prevent injuries while using their items. Also make it a point to check the inflatable water slides for any damages which may cause harm to the kids.
Inflatable water slides are great to liven up an otherwise ordinary kid's party. Take the time to do your research and make sure that the company offers quality products at
inflatable water slides
.