Inflatable castle with slide
Kids
inflatable castle wtih slides
are fast becoming a must have toy for outdoors, They bring hours of fun and our bouncy castle range is much more affordable than renting a castle every year for special occasions, make the bouncy castle your childs new favourite outdoor toy.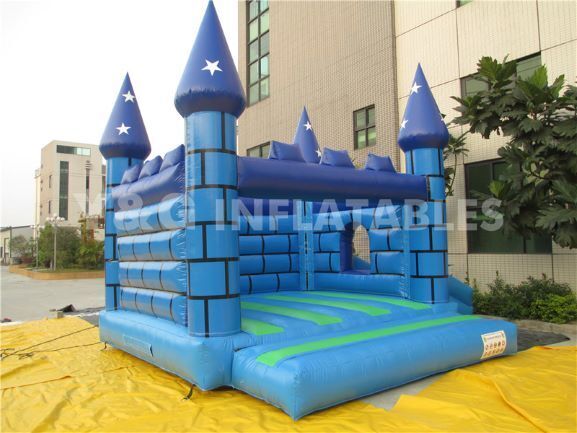 Previous generations have grown up on the concept of Hiring Jumping Castles. PanGo now gives families wide a real alternative "Why Hire When You Can Buy"
What better than a Blue Inflatable Castle with slides for a children birthday, With the fantastic artwork this combo castle is great for children of all ages. This castle has wide netted openings which keeps the children safe but makes it very easy to supervise.
More importantly, you can let your children have fun at home ,because Blue Inflatabel Castle with slides can be used in a hall or in your own back garden。
The weather is always changeable, so we have made certain measures. As with most of our bouncy castle stock this castle has a light translucent cover which keeps the rain off the castle on bad days and keeps the sun off the children on the great summer days.What are you waiting for? Come and snap up our
inflatable castle with slide
.