The Benefits of Inflatable Boats
Inflatable boat for sale
When most people think about watercrafts, they imagine a slick speed boat screaming through the water. Or a comfortable and luxurious yacht, trolling around the ocean. But the truth is, inflatable boats can give you all of the benefits of hard hull fiberglass boats, but with a lot of added advantages that will make your boating trip both more convenient and more cost effective.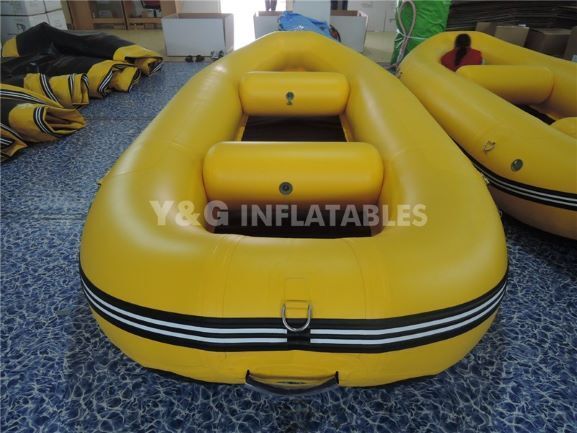 In my point of view,convenience is the most attractive feature of inflatable boats.Why is that? And the reason is that inflatable boat unlike traditional boats which either take up a ton of space on your property or cost you a lot of money to dock, inflatable boats can be deflated and stored in small spaces at your convenience. Additionally, you don't need to move them in large trailers. In fact, most of these amazing boats can be deflated and put into the trunk of your car. And with today's modern pumps, re-inflating them on site is both quick and easy!The process of inflating a boat may not be enough for five minutes.
More importantly,Inflatable boats are much cheaper than traditional boats, and the price of inflatable boats is obviously affordable. Imagine cutting the cost of your boat by thousands of dollars upon purchase. Then add in the fact that you don't need as big of an engine because the boat itself is lighter, saving you money on buying the engine in addition to the money spent on gas each time you take a trip. Plus, the portability of these inflatable boats will save you significantly on storage and transport. Add that to the comprehensive warranties that often accompany the purchase of inflatable boats, and the decision becomes even easier.
PanGo inflatables manufacturer constantly strives to improve our selection of affordable inflatable boats, and we're justifiably proud of our team. Our inflatable boats combine progressive technical features, rugged durability and great design, so you can be confident of superior value.We have several kinds of
inflatable boats for sale
.