The inflatable water park
The inflatable water park is constructed with movable support pools and inflatable pools of different sizes, shapes and depths, with water slides as the stimulus source and floats as the ornament. Combining with animation and cultural elements, the inflatable water park USES the image of the inflatable amusement products to describe the precise theme swimming and frolicking parks.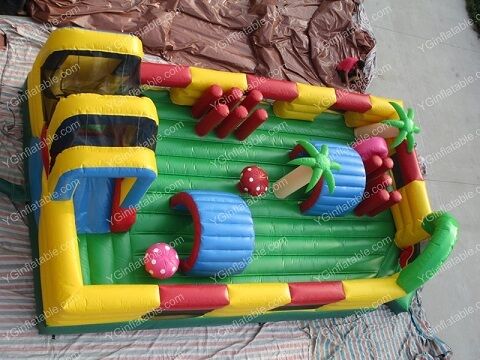 The inflatable water park is made of inflatable products and it has a certain recreational theme of swimming and playing water park. It is usually made up of bracket pool or inflatable swimming pool, inflatable castle,inflatable water slides,inflatable toys and water clearance combination.
Children can experience the drill, climb, ride, edge, wear, slide, jump and other movements at will. The inflatable water park has colorful pictures and vivid cartoon characters, making children feel as if they are in the wonderful fairytale world! This is not only a good place for children to exercise and play, but also a good place for parents to visit during the summer vacation
Children playing in the water, entertainment at the same time enhanced the function of people's body organs and systems, so that the whole body get comprehensive exercise. Children can play in the water, especially the coordination training, cardiopulmonary function improvement. Water sports avoid physical impact and increase musculoskeletal flexibility and flexibility, so inflatable water parks are also popular with women. Most importantly, water sports can make people's nervous mood replaced by joy and happiness in the spare time of work. Water-loving fitness is becoming a fashionable and healthy trend that people are chasing.That's probably why inflatable water parks are becoming more popular.