Best Way To Care For Your Inflatable SUP
First of all,Avoid Dragging Your Sups

Although
inflatable paddleboards
(ISUP) are extremely tough it still makes sense to protect it as much as possible.One of the best ways to do this is to move it out of the car into the water and try not to drag it on rough ground or gravel.After all, the inflatable board is not a hard board, and if it is constantly dragged on rough ground, it will break down sooner or later.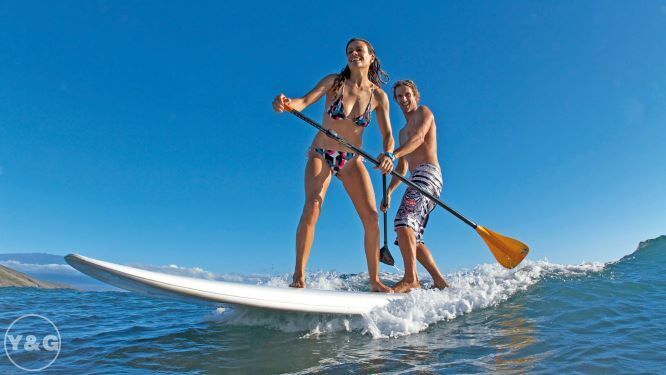 Secondly,Protect The Material

The best way to protect the material on your board is to coat it with "sunscreen".SO,the first thing you want to do is buy a Sup-protectant spray.The sup-protectant can be purchased on most retailers that sell inflatable kayaks, boards or boats.Spray your entire board and follow the instructions on the bottle. Be sure to wipe off any excess or it can make the sup slippery.The sup-protectant will protect the material from damage from UV rays and exposure to the elements.Just like people need sunscreen, so does your inflatable paddleboards.


The third and most important point, ISUP's storage environment
When your board is not in use, that it is stored away in a dry and cool place.If you must keep your board outside then it is recommended to cover it with a tarp in order to protect it from falling debris and exposure to the elements.Also check the air pressure again before each use as the pressure can lesson over time when stored outside.Most importantly is do not store it in direct sunlight as the UV rays will wear the material down.